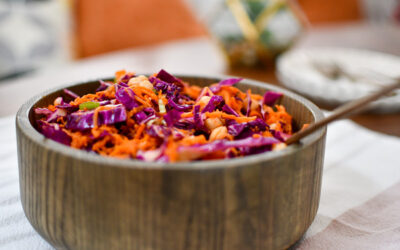 I'm not kidding, this is one of the easiest recipes I've ever made. This recipe for cabbage salad contains just four simple ingredients (+ dressing). And heck, you could actually make the whole salad without any chopping (see tips below). Inspired by Veggie Power When...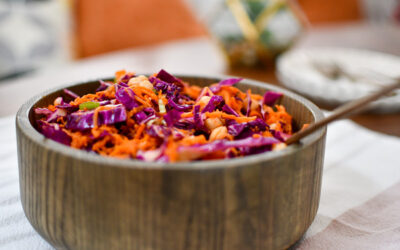 I'm not kidding, this is one of the easiest recipes I've ever made. This recipe for cabbage salad contains just four simple ingredients (+ dressing). And heck, you could actually make the whole salad without any chopping (see tips below). Inspired by Veggie Power When...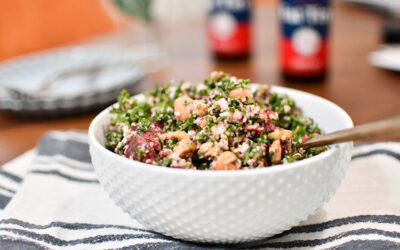 As you get to know me, you'll soon realize that I LOVE a good salad. They're such a great opportunity to cram a bunch of veggies into one meal, while delivering on flavor. Bonus points for a salad that can hold-its-own at any time of year. This hearty antioxidant...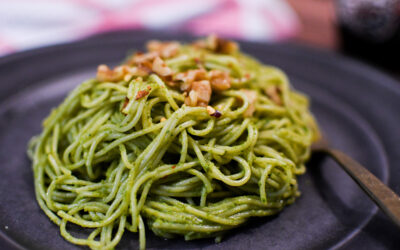 What's the #1 tactic I use to make sure I'm eating healthy? Keeping my fridge stocked with pre-made meals, dips/spreads and ingredients. My absolute favorite fridge staple recipe is homemade Pesto. I have tons of versions, but this Walnut Pesto recipe is phenomenal! I...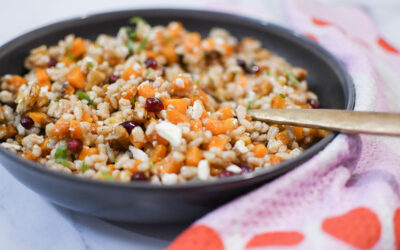 I'm a big fan of doing a bulk meal prep of a few dishes at the beginning of the week. It streamlines your time in the kitchen, plus ensures you have a quick, healthy options available at all times. Bringing together a handful of delicious ingredients in this recipe...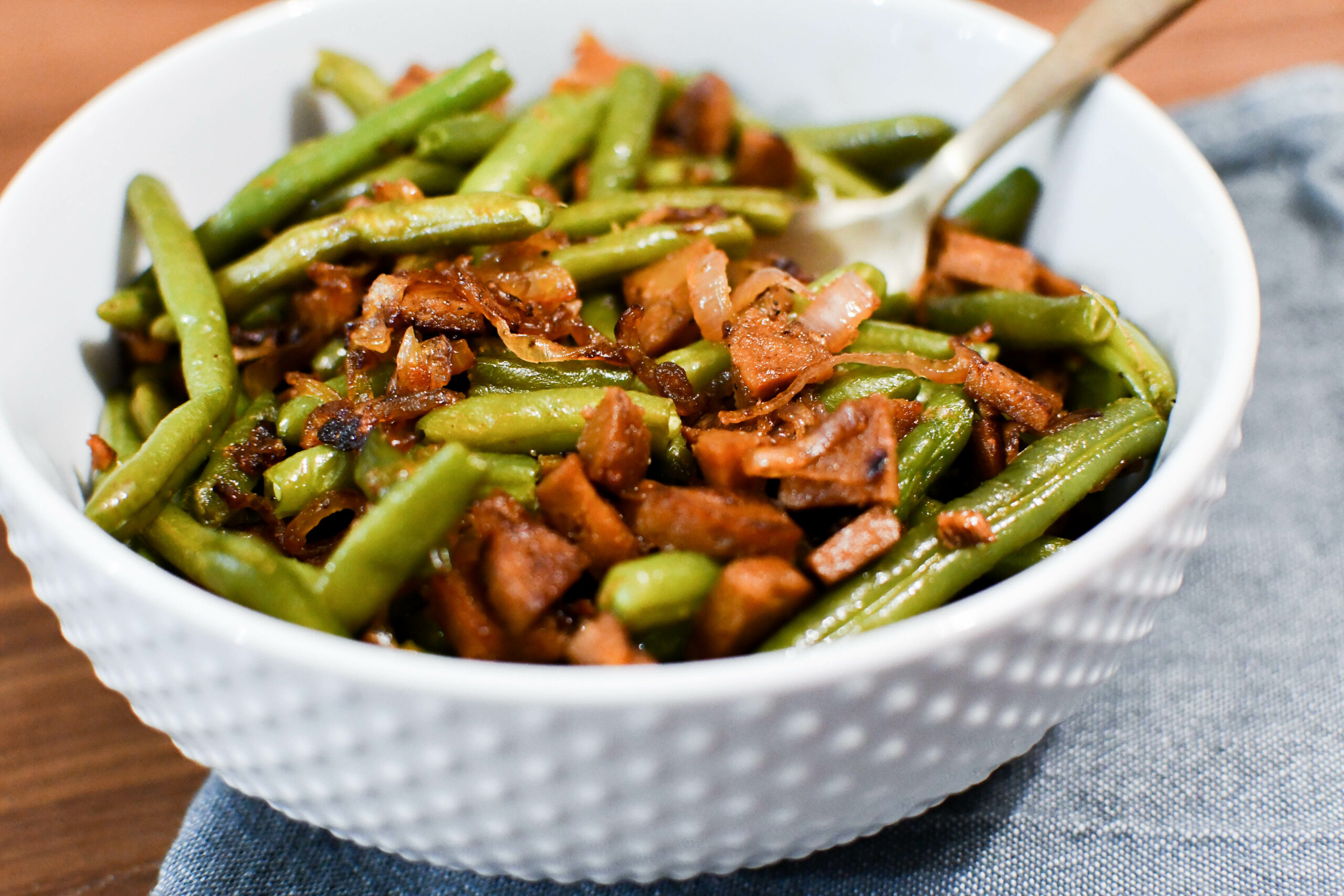 Looking to eat more plant based meals? Are your vegan or vegetarian family members tired of salads and rice at get together? This phenomenal recipe is savory and hearty enough to satisfy anyone, while delivering on a plant based lifestyle. Before eating plant based,...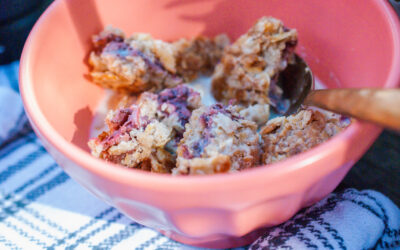 Want to enjoy a healthy strawberry crisp cereal for breakfast? This easy-to-make recipe is delicious cold, hot or over yogurt as a parfait. To be honest, this recipe started as a total mistake. I was trying to make moist oatmeal bars and ended up with dry, crispy...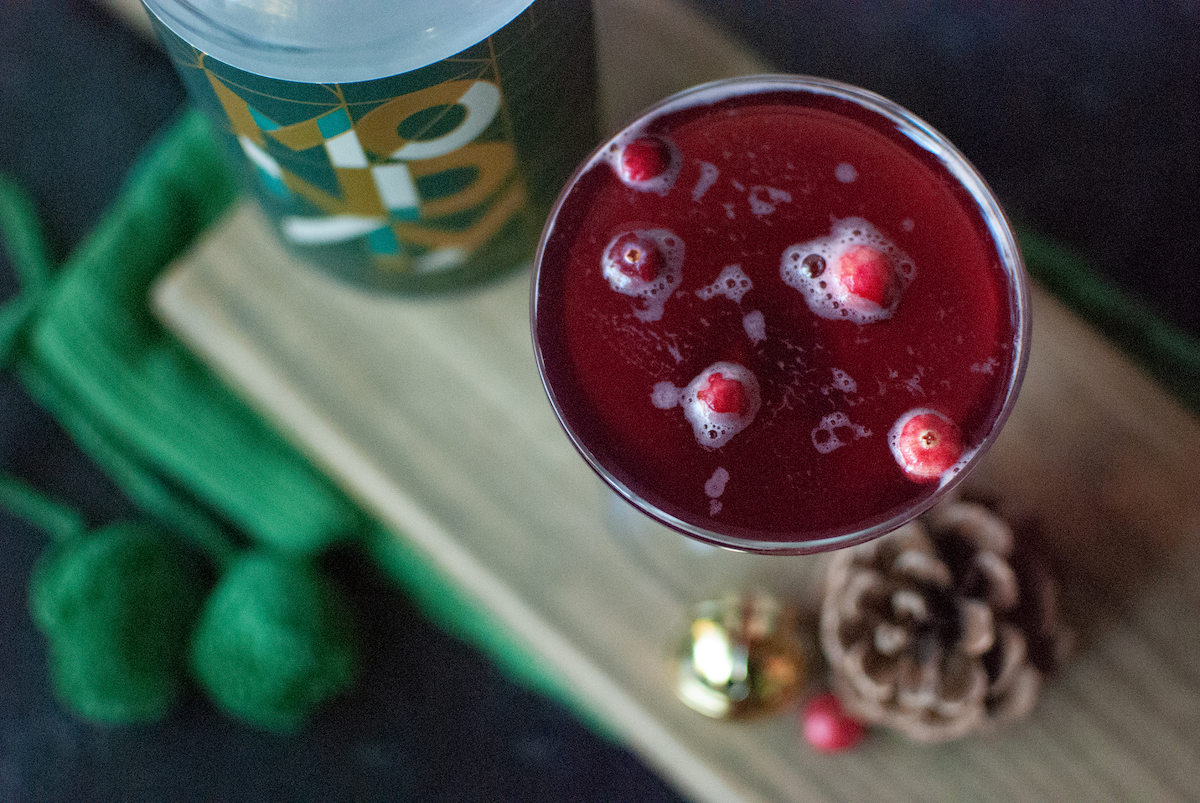 Sometimes simply feeling like you're drinking alcohol is enough. Sipping on a non-alcoholic cranberry gin and tonic using 'Drink Monday' Gin does the trick. Or, as Drink Monday puts it, "Full of spirit. Free of Alcohol." As I decided to give some of the new...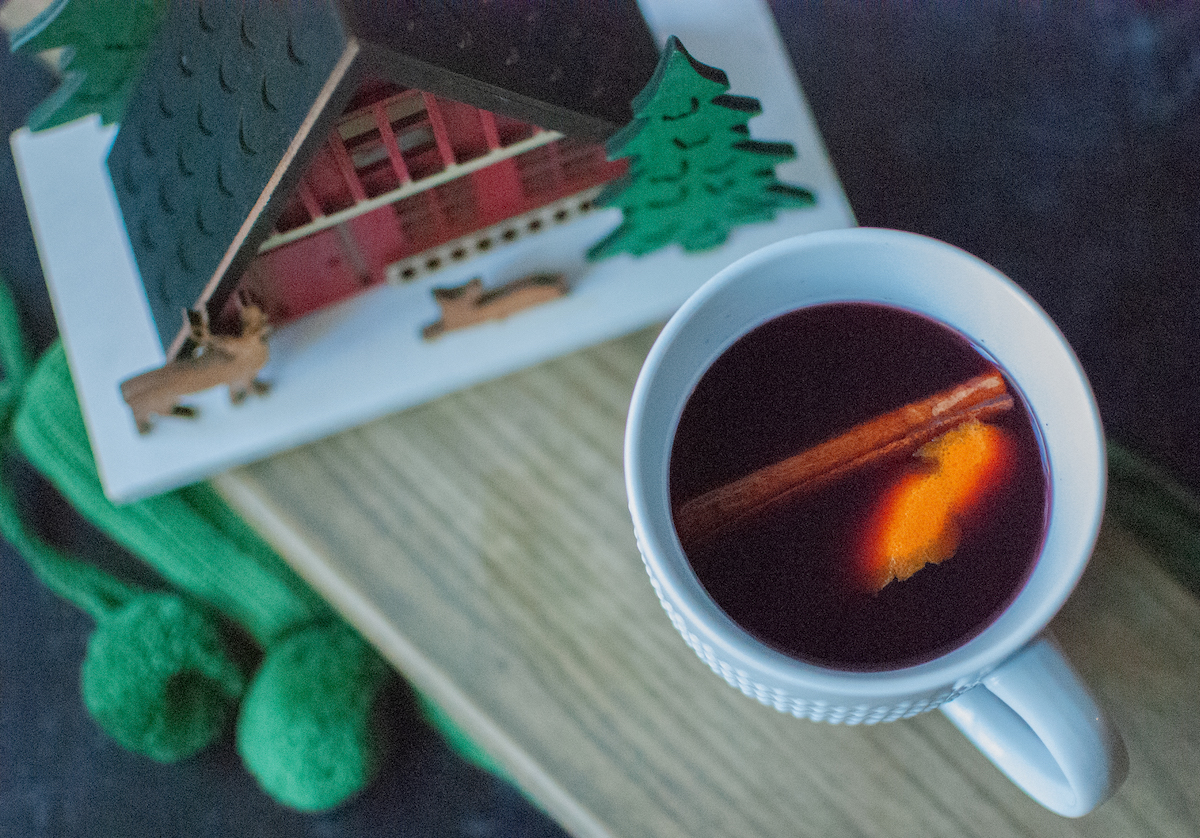 This recipe transports me to a small cabin in the mountains. I imagine coming home from a day outdoors, snuggling up with a blanket, and simply feeling good. Mulled wine is more than just a cocktail, it's truly a state of mind. The best part? It is a 'state of mind'...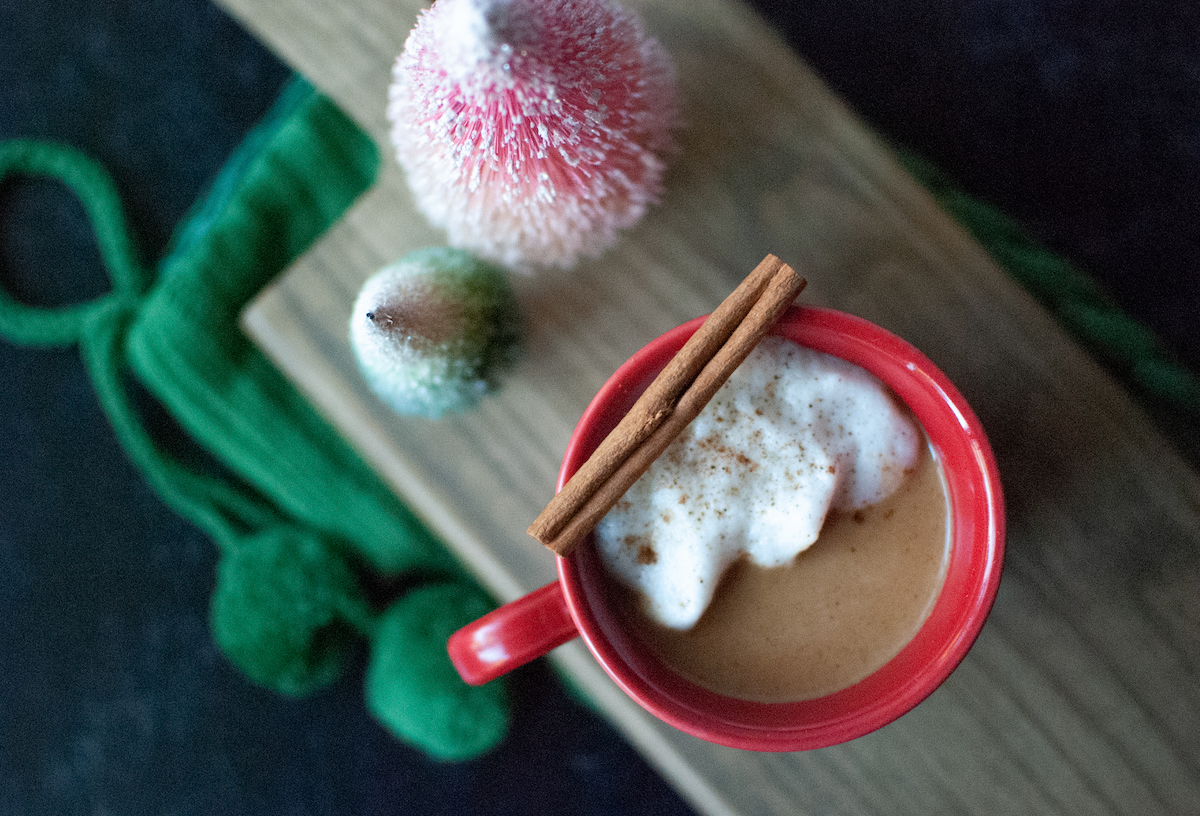 Honestly, I'd never had hot buttered rum before making this recipe. I wanted an excuse to try one of the new non-alcoholic rums on the market and it was super cold outside. Hot buttered rum mix was the perfect option. Yes, I said 'mix.' You literally make a base that...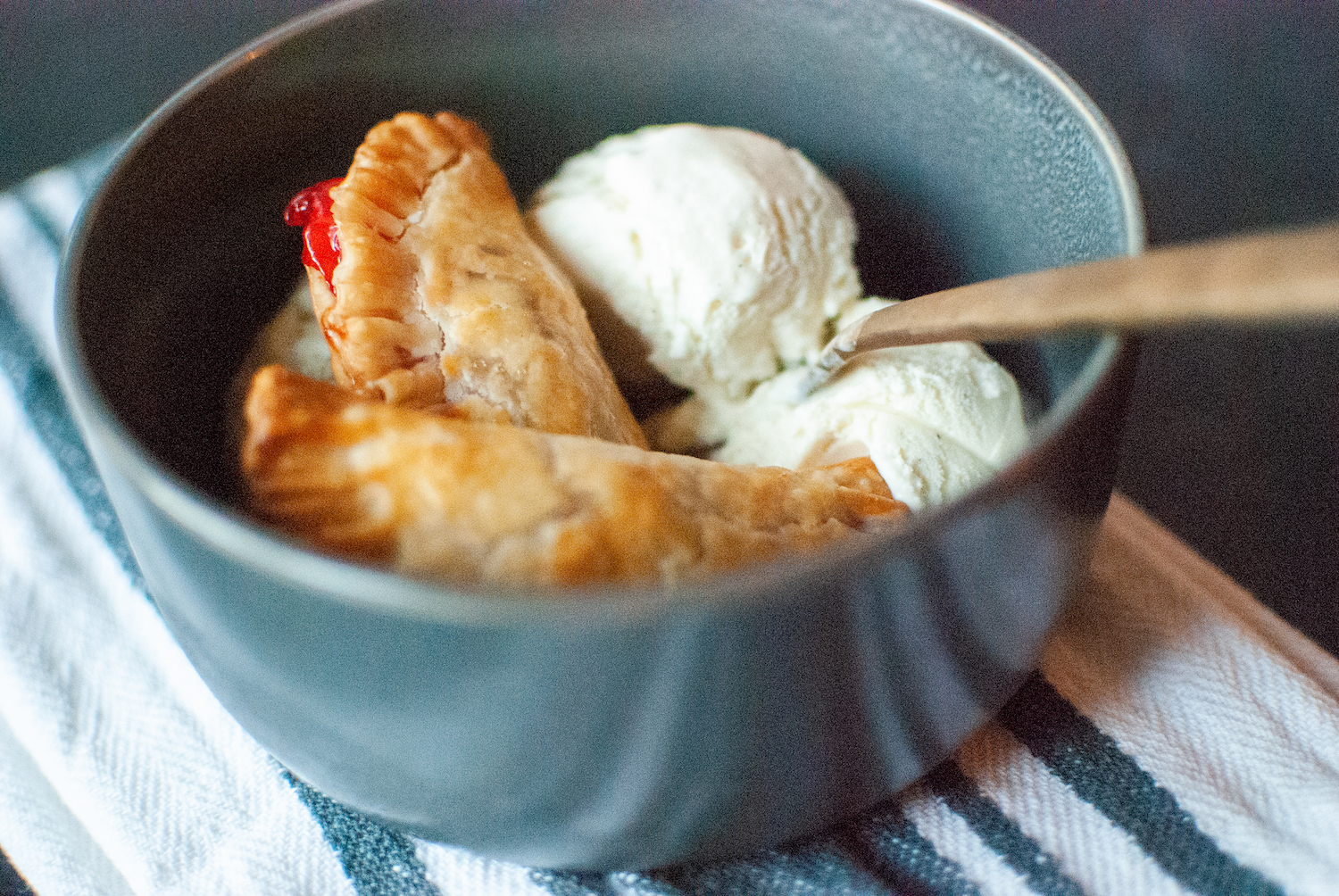 I love doing family-friendly recipes for my friends at RAISE magazine. Click HERE to see my Easy Cherry Turnovers. They're delicious!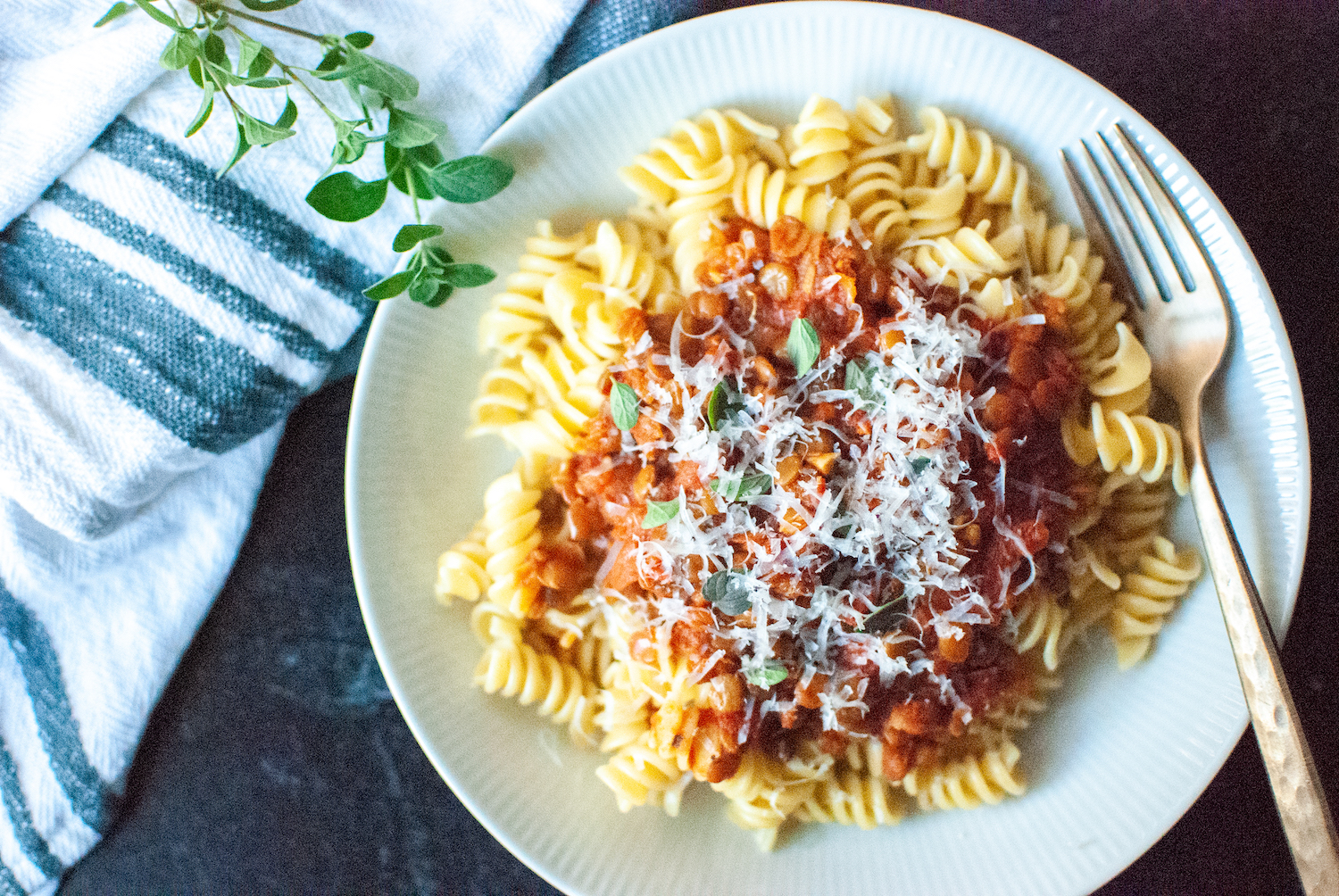 Ah, comfort food. The perfect companion to cold weather, stress, and our monthly cycles. (yup, I went there) When I was eating meat, bolognese was one of my favorite things to order at a restaurant. Talk about warm, delicious depth of flavor. Now that I'm plant-based,...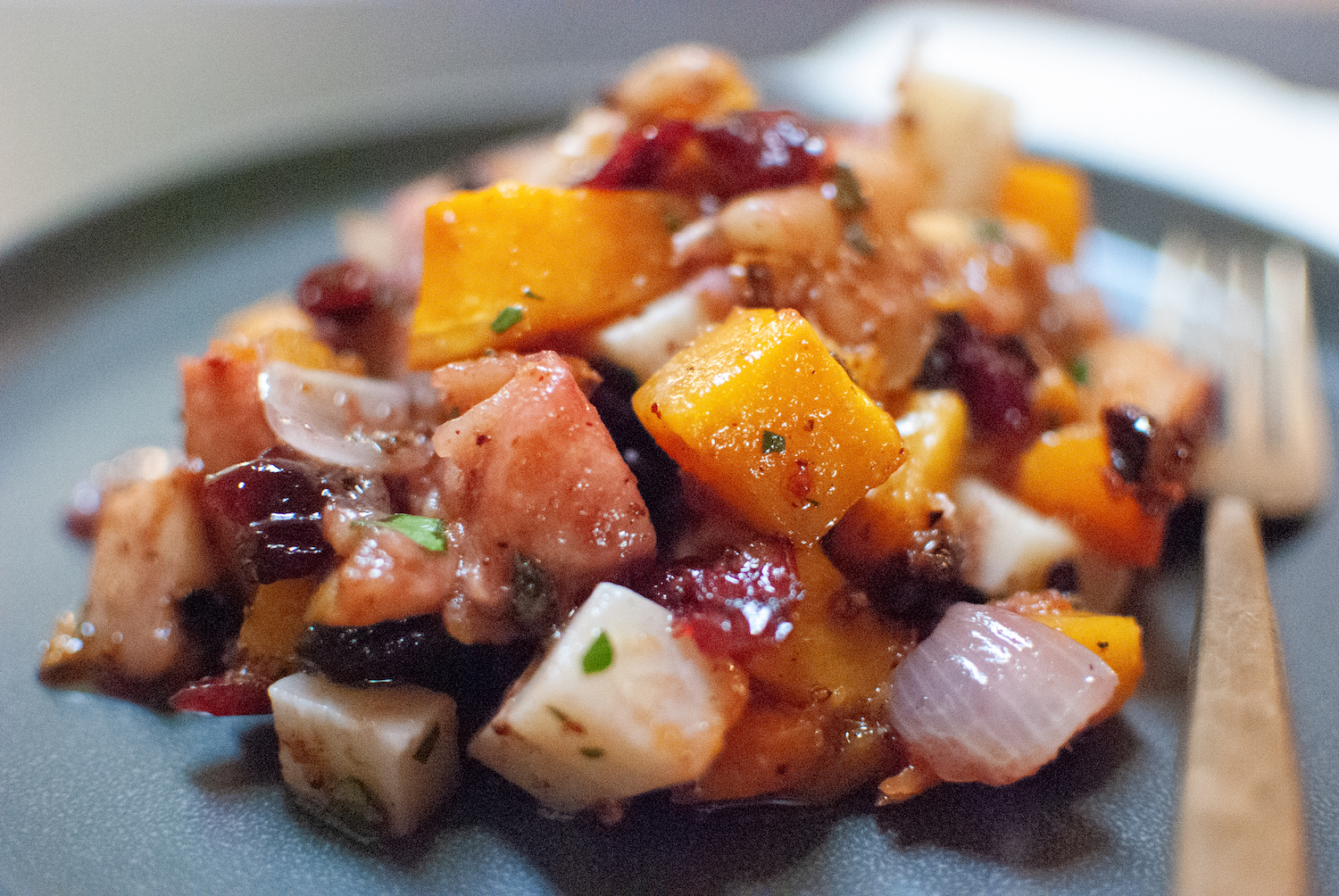 Looking for a fall or Thanksgiving side dish that goes beyond the ordinary? This Roasted Butternut Squash & Apple Salad will fit the bill. It dishes-up a perfect balance of roasted fall comfort, with a tart cranberry vinaigrette. As a bonus, it is served a room...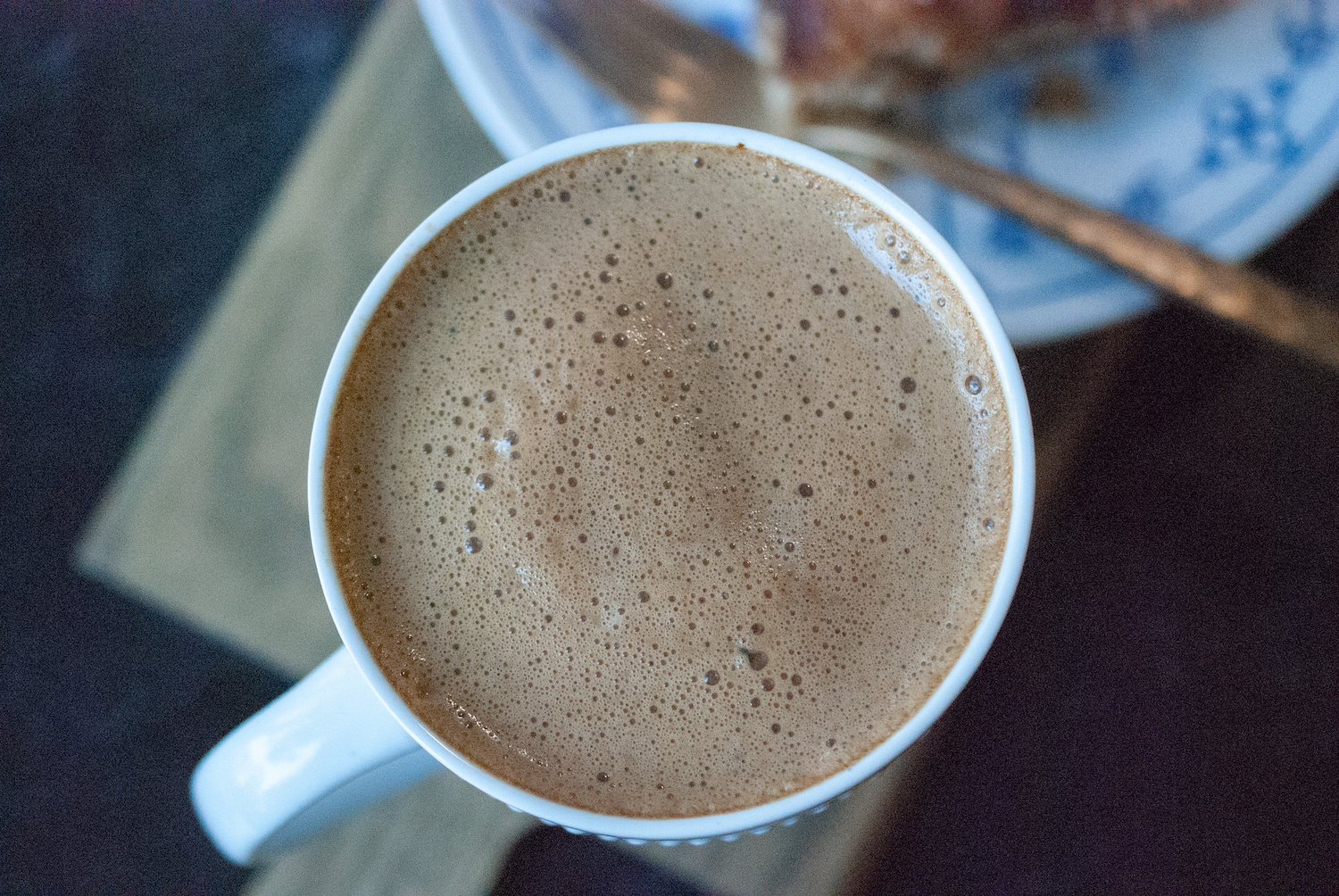 It's funny. I love pumpkin pie, but I've never ordered a pumpkin spice latte. (gasp) So, this season I decided to give it a try with a homemade pumpkin spice latte. Heck... pumpkin is excellent for you, as is cinnamon and soy milk. After an extra-long, ice-cold...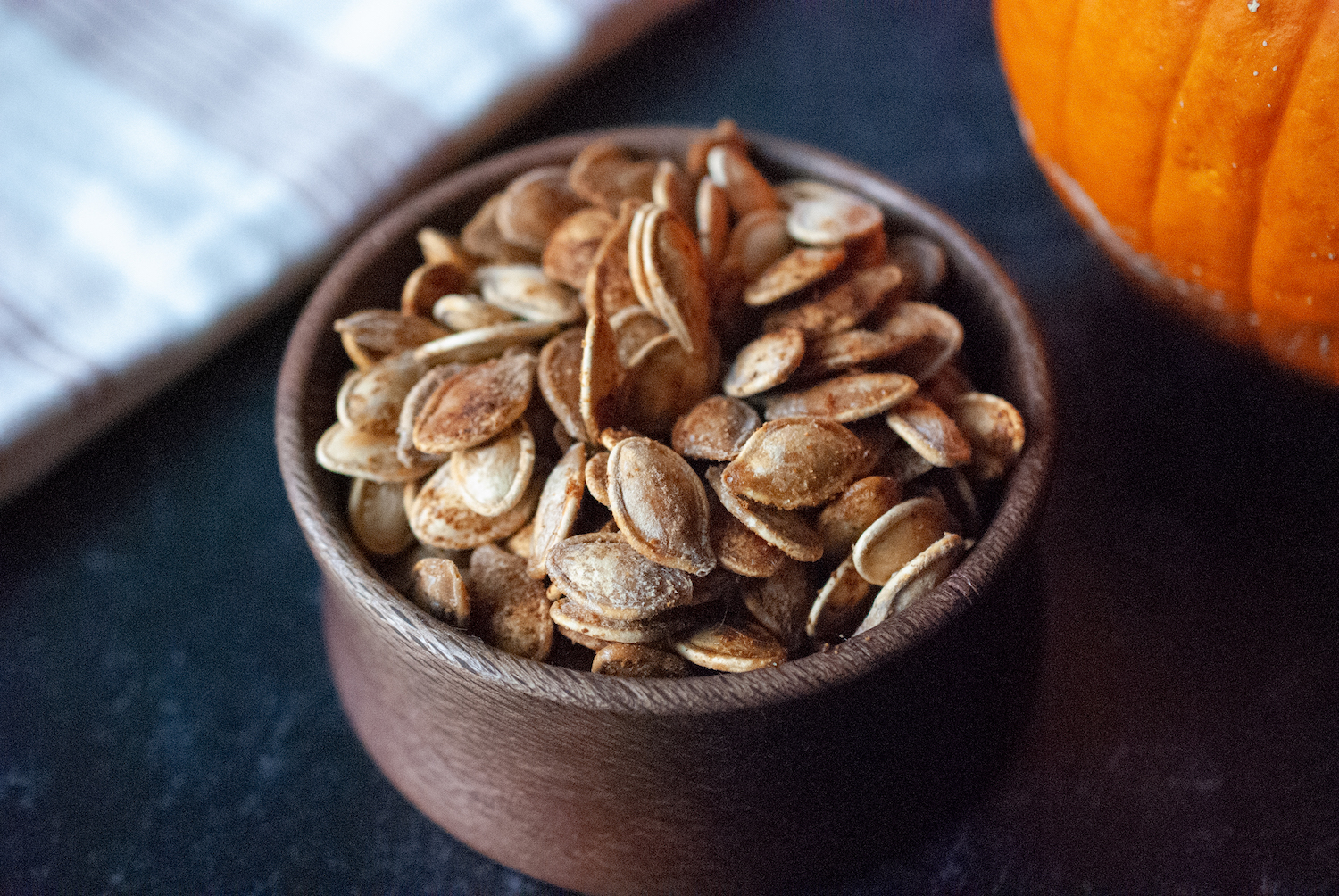 When our kiddo begs to get yet another pumpkin this time of year, I always excitedly say "YES!" Sure, silly jack-o-lanterns are fun and festive decor. Plus, if they avoid the carving knife, they'll transition nicely till Thanksgiving. Yet, I'm even more thrilled about...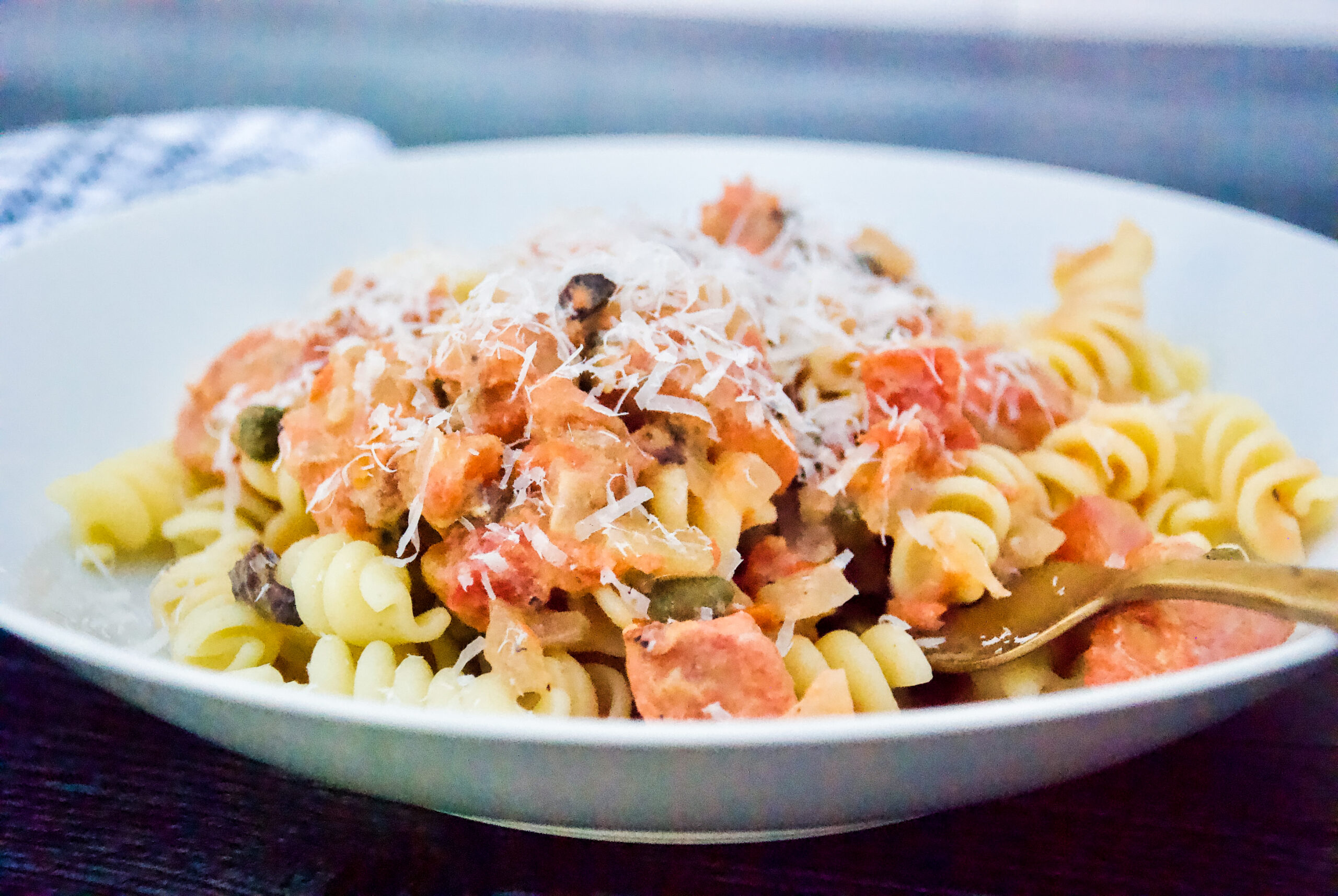 You know how you have THAT favorite recipe that your mom makes? The one that you hope she makes every time you visit? For me, this is THAT recipe… her Salmon Pasta. Totally decadent, but somehow you don't feel guilty eating it because it has salmon, tomatoes, onion,...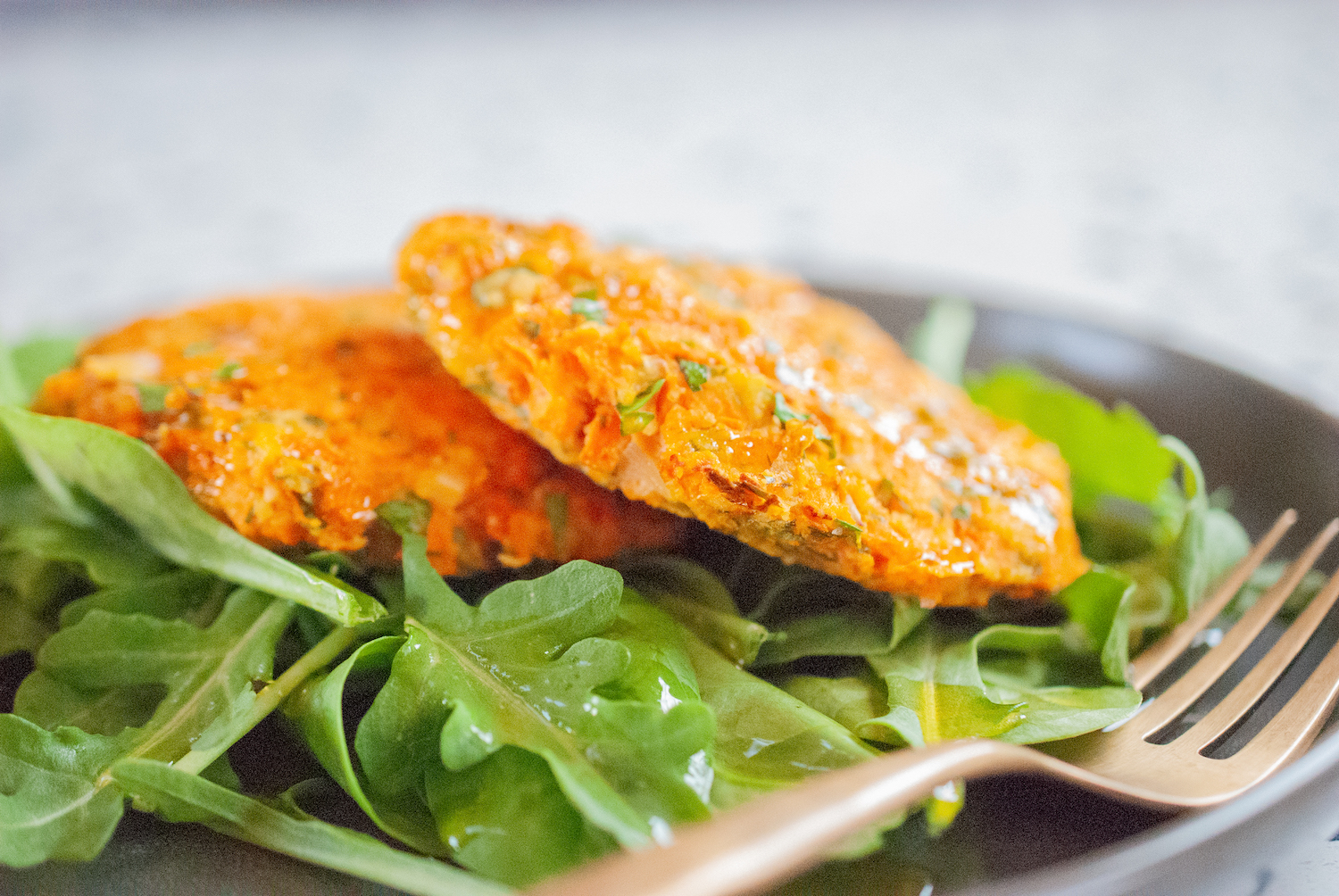 I'm constantly looking for ways to get more vegetables into my diet. These sweet potato fritters of course give you phenomenally healthy sweet potatoes. Yet, they're also chock-full of greens (parsley), protein (almond flour & egg), and flavor (raw shallots &...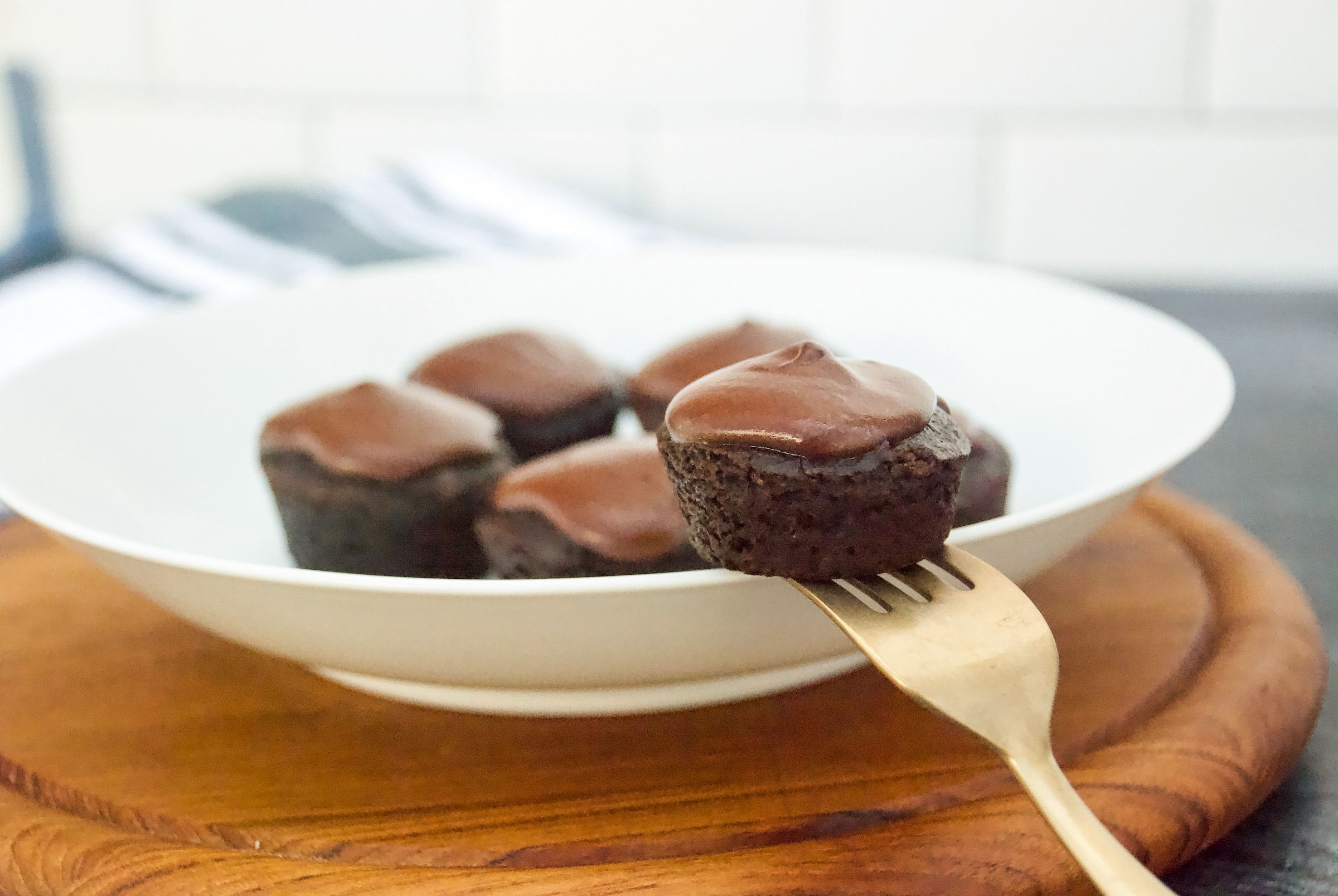 Sometimes mama just wants a little something sweet and chocolatey. Different from what the kids would eat and more than just a dark chocolate bar. Enter Chocolate Avocado Cake Bites.... tah dah! These little suckers are exactly that: little. But, they sure don't suck....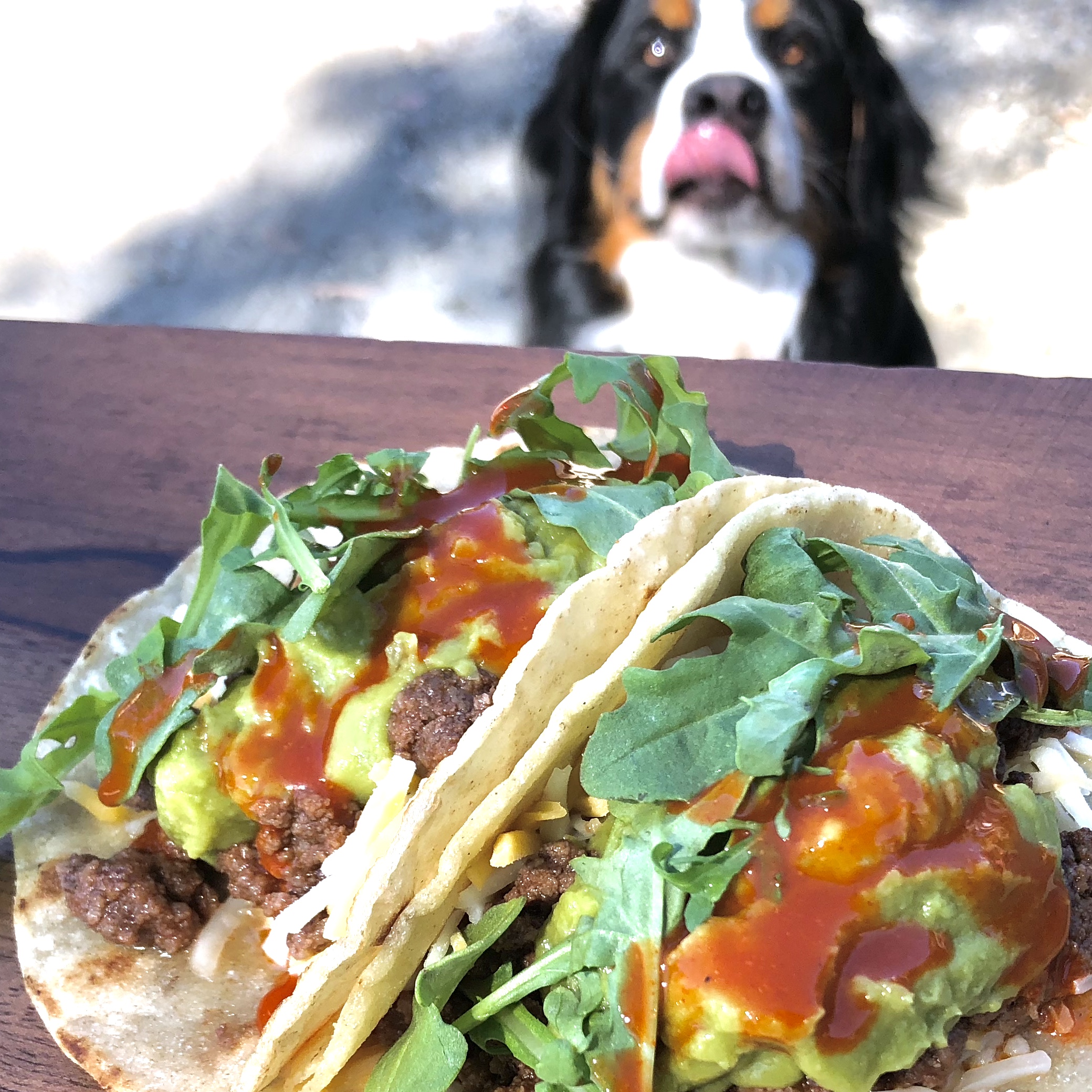 When I was growing up, my mom made homemade taco almost every week. Heck, my mom craved tacos while prego with me, so tacos are basically a part of my DNA. So basically, finding the best taco meat recipe was a rite-of-passage. As a single gal, I didn't make tacos all...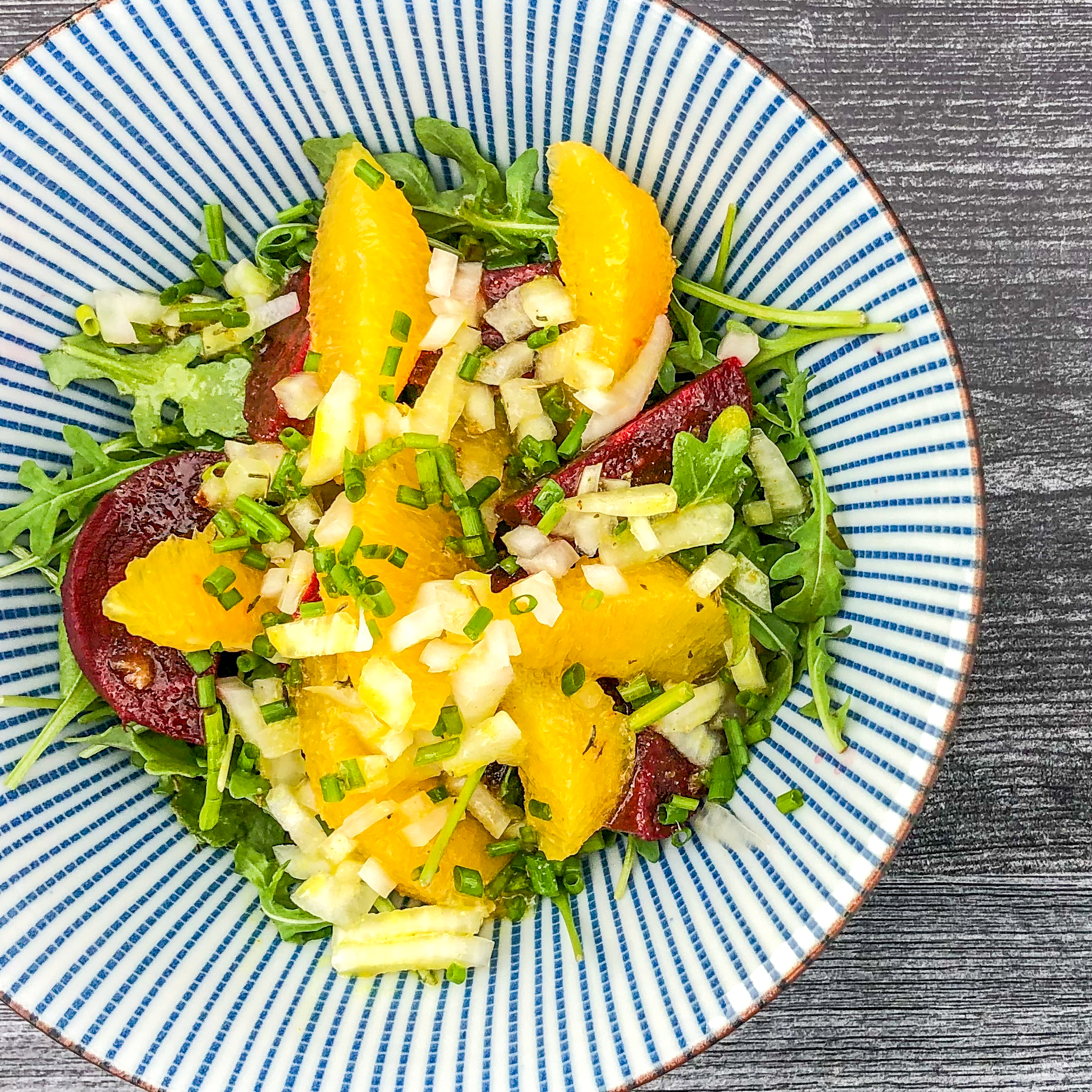 I used to hate beets. This Orange & Arugula Beetroot Salad is what converted me into a lover of beets! If you're trying to get your kids (or yourself) to eat more veggies, this is a great salad to try. Beetroot salads first entered my recipe playlist several...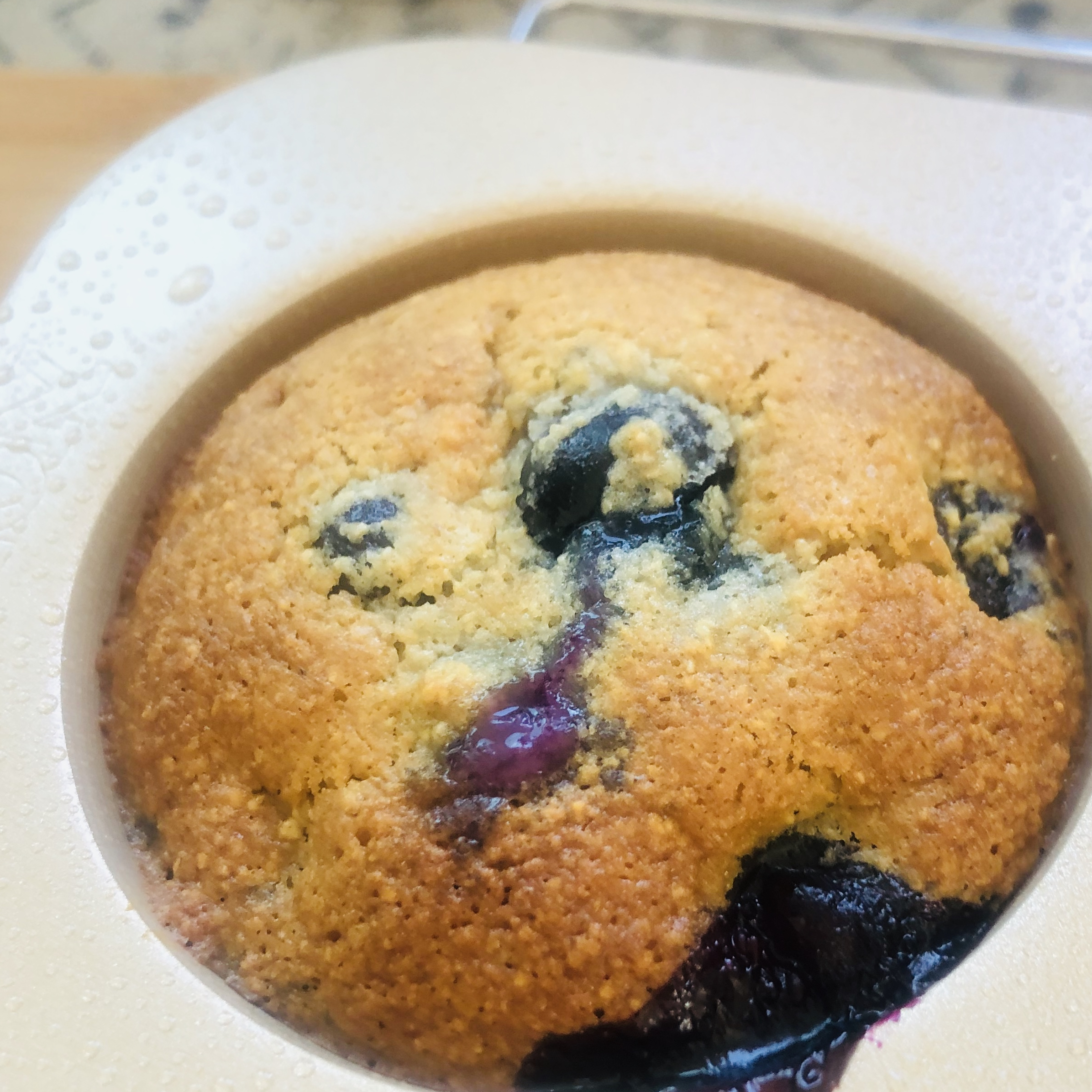 Looking for recipes that check the box for your wellness goals, while also satisfying picky eaters in your home? I've got a favorite one for you... delicious, moist blueberry protein muffins that are chock-full of good-for-you ingredients. In a sense, the muffin is...